RISE AMONG THE WORTHY
The desert oasis of Amonkhet forges warriors! Compete in the Trials of the Five Gods and claim an honored place among the elite ranks of the worthy!
Saturday April 22nd: 12AM, 11AM, 5PM Sunday April 23rd: 11AM
You'll experience the thrill of opening Amonkhet cards for the first time, at an event filled with other Magic players who enjoy the game just as much as you. Everything you'll need to play should be provided as part of your entry fee – you simply show up and play!
You'll build a 40-card minimum deck using the contents of a themed Prerelease pack. This play format is called "Sealed Deck."
After you build your deck, you'll be randomly paired with another player for a best-two-of-three match. Each round, you'll report who won and be paired up with a new player. If you do well, you may get additional Amonkhet booster packs as prizes!
AMONKHET PRERELEASE PACK CONTENTS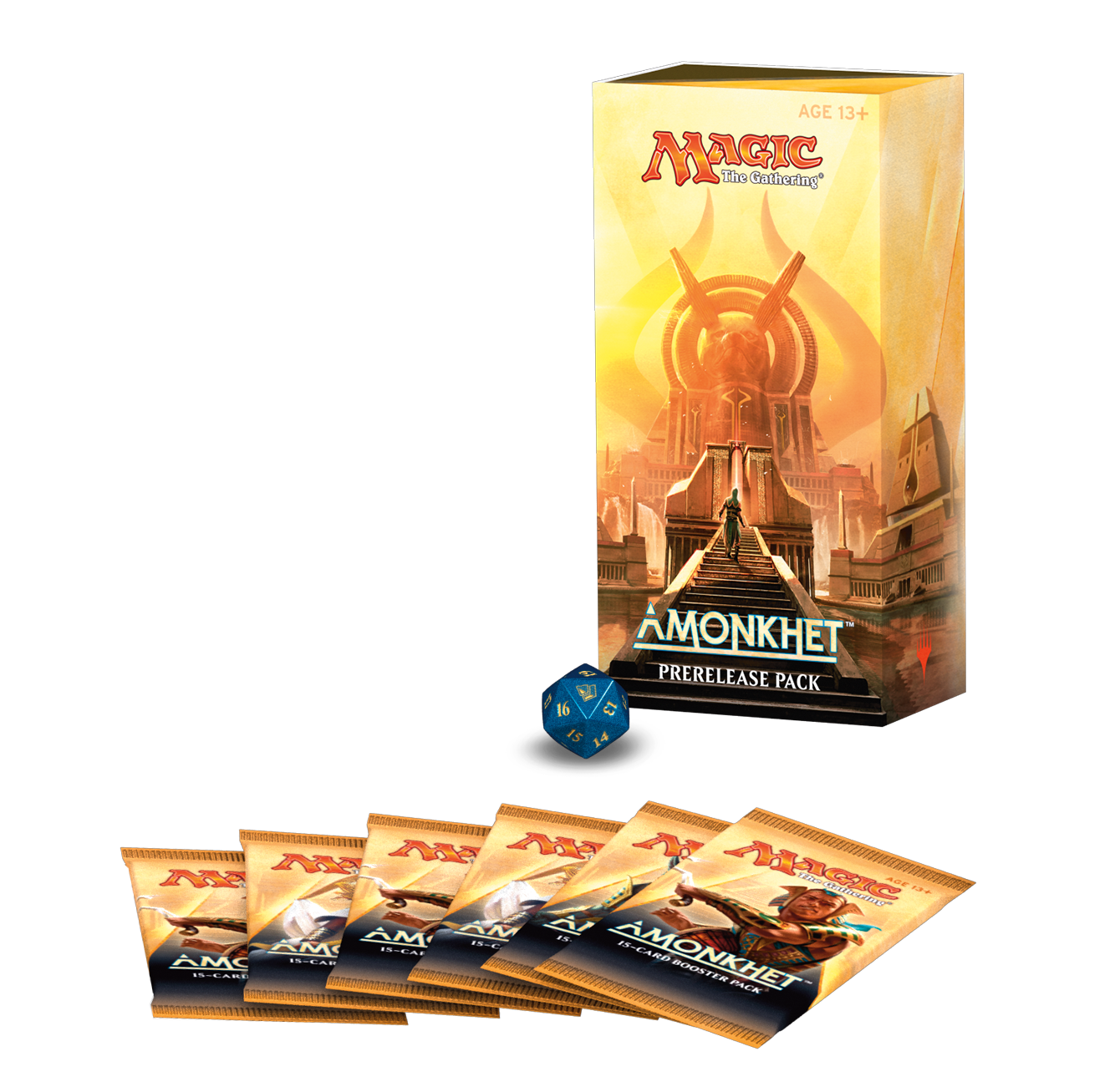 6 Amonkhet booster packs
Randomized date-stamped premium promo card
Spindown life counter
The Five Trials of the Gods card to complete for rewards
Insert with deck-building advice